Recently, I gained a content design qualification. During the course, I connected with a section based on a subject very close to my heart—accessibility.
My beautiful son, Sidney, is autistic. In the past few years, as I've learned more about neurodiversity, bonded with my son, and become a SEND advocate, I'm beginning to understand just how vital accessibility and inclusion is in this world.
In addition to the exclusive language and processes I encounter on a daily basis (aspects of the world that my eyes are now fully open to), I've noticed how inaccessible certain apps, platforms, and services are to those with disabilities or impairments.
So, I thought I would share this handy infographic on the 'dos and don'ts on designing for accessibility' from GOV.UK: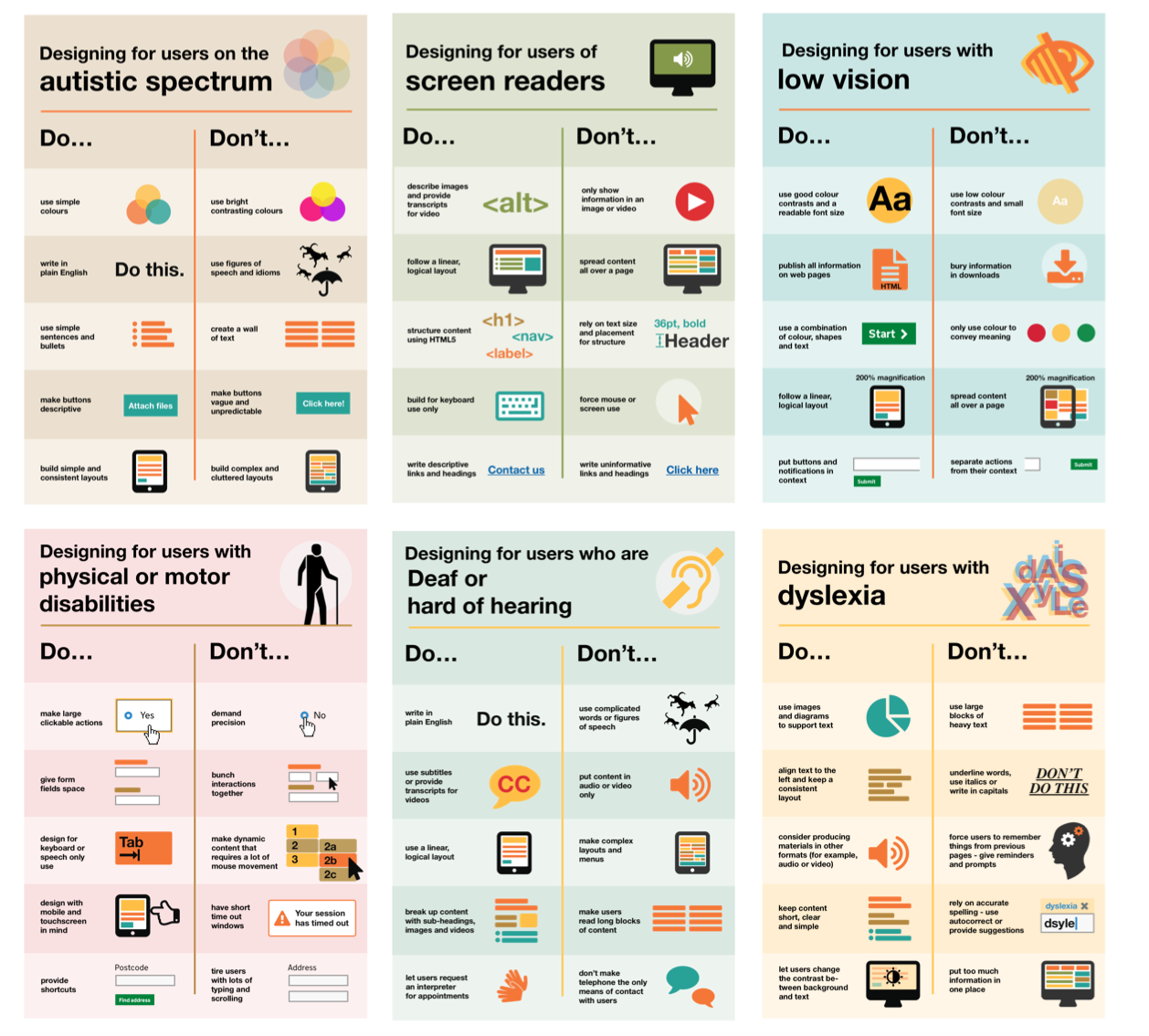 This series of infographics offers practical advice on creating accessible, digestible content for those with different challenges or disabilities—and each resource includes some great tips.
If you're a content writer or business owner looking to make your content more inclusive, check these out—and if you have any questions, please get in touch.
"We are all different, which is great because we are all unique. Without diversity life would be very boring."—Catherine Pulsifer
Oh, and if you have any thoughts or ideas on inclusion or diversity, send your ideas over for The Geist—I look forward to reading them all.
~Dan
Featured image via GOV.UK